#SuzyNYFW: The Cut - Four Designers Pare Down For Impact
文章导读
Shaping fashion by Proenza Schouler, The Row, Phillip Lim and Dion Lee
敬请期待中文版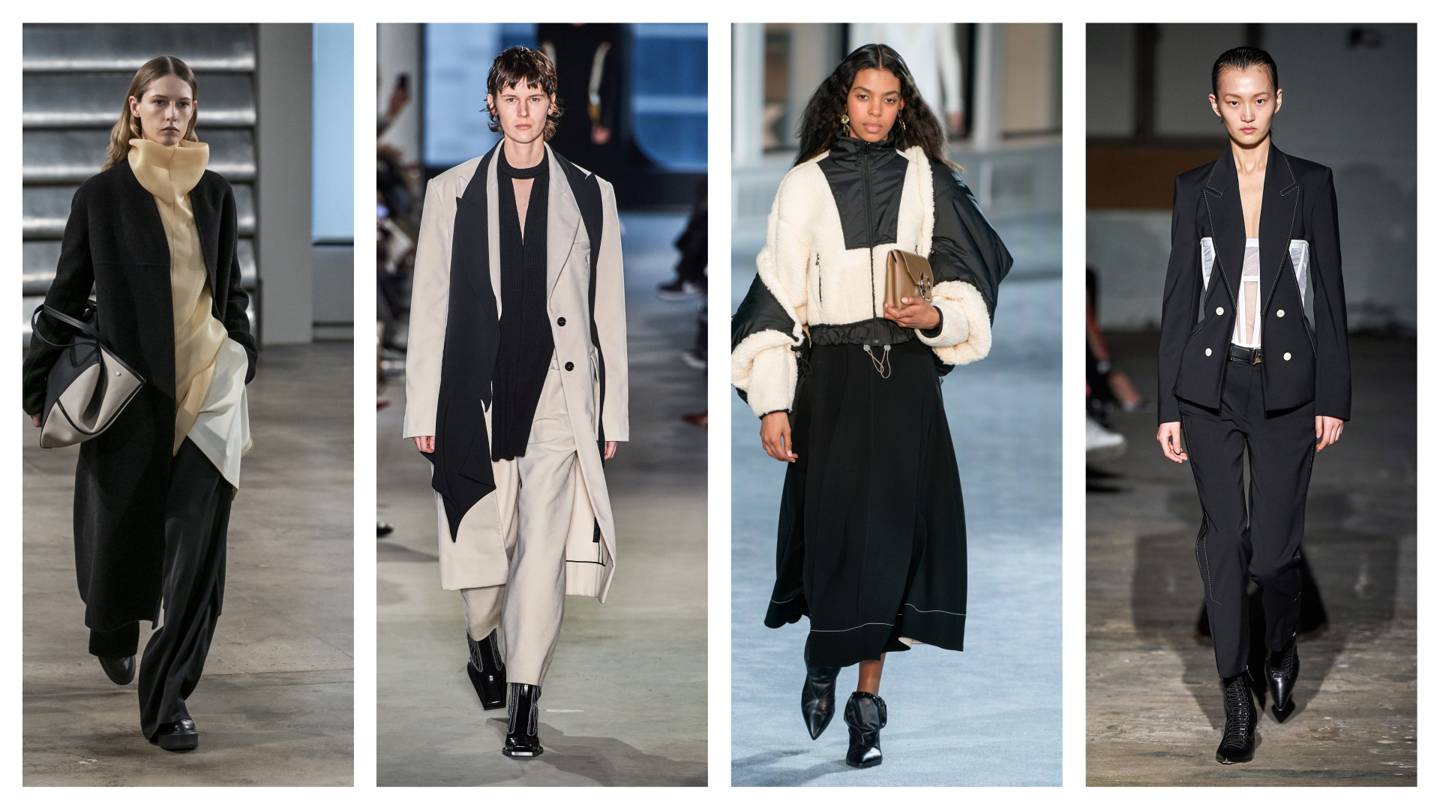 The Row, Proenza Schouler, 3.1 Phillip Lim and Dion Lee
GoRunway
It's back to the future for designers who focus on what shaped New York fashion, with concise cutting to the fore.
Proenza Schouler
After having experimented with showing in Paris, it is back to their homeland for Proenza Schouler.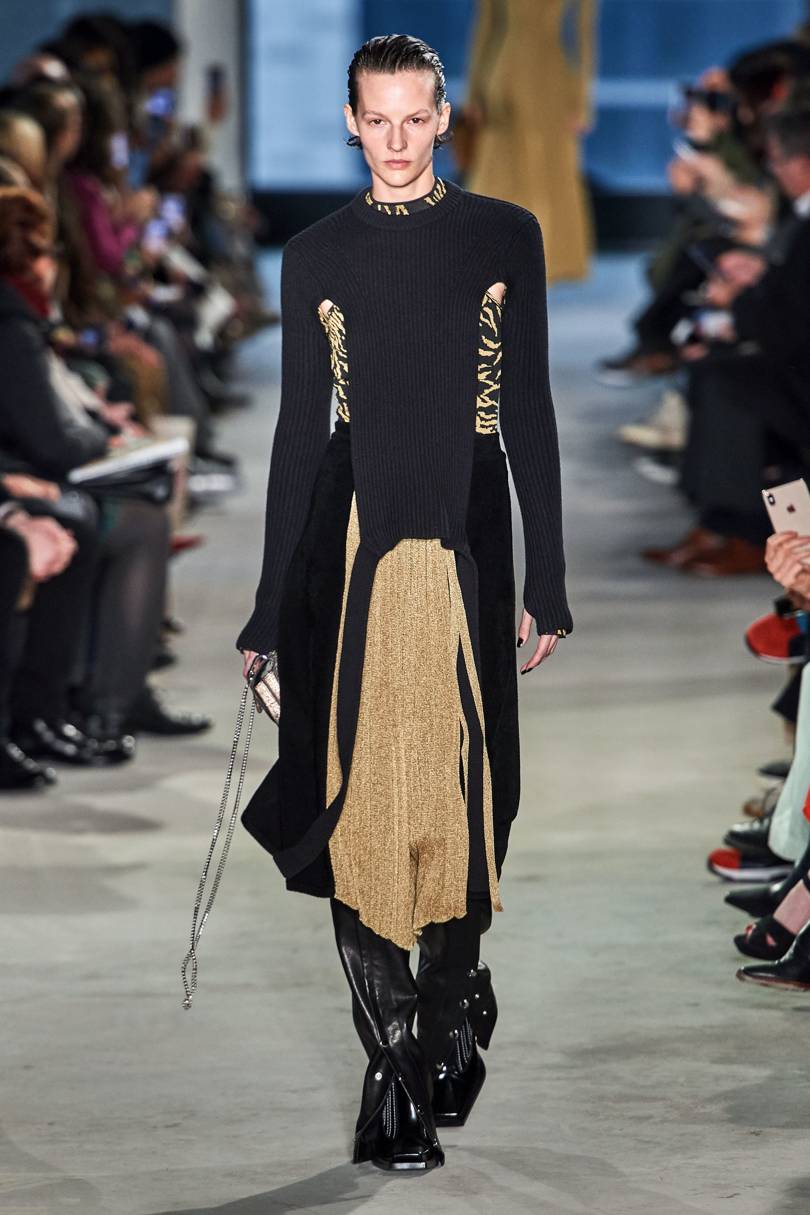 Proenza Schouler A/W19
GoRunway
"We have come back to New York - and we wanted to do our version of the NY woman - who we love and respect - with incomplete cubes the starting point," said Jack McCollough, speaking after the show on the 22nd floor of one of the super high-rise buildings that are making the city's new Hudson Yards area.
Like the construction site, this collection looked like a stylish work-in-progress: geometric lines drawn precisely over the female form, sometimes as all-encompassing mannish coats; other looks with sexy cut-outs revealed bare skin.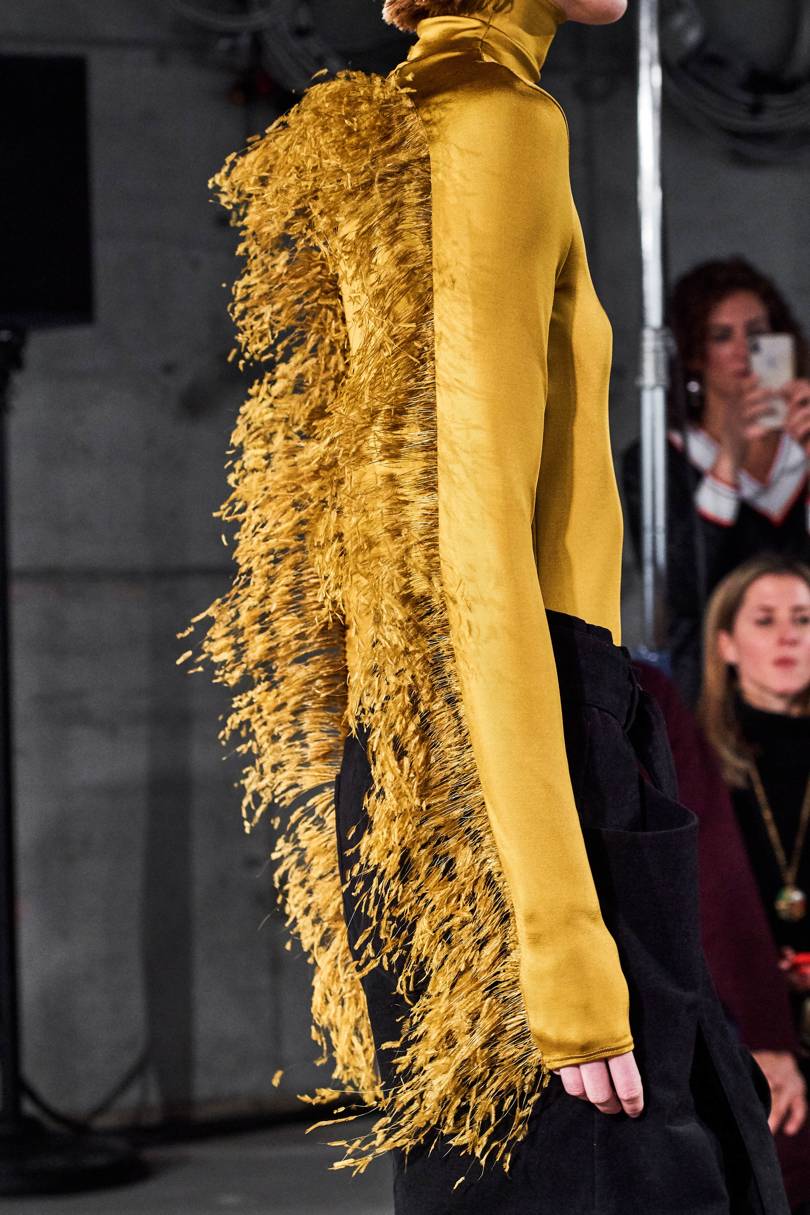 Proenza Schouler A/W19
GoRunway
"For a long time we relied on crazy fabrics but sometimes when you work too hard, you lose the woman, so we really challenged ourselves to make new forms and to use classic heritage fabrics," said Lazaro Hernandez, referring to Prince of Wales checks from English mills, Japanese moleskin and classic leather. Violently washed denim was also visibly present.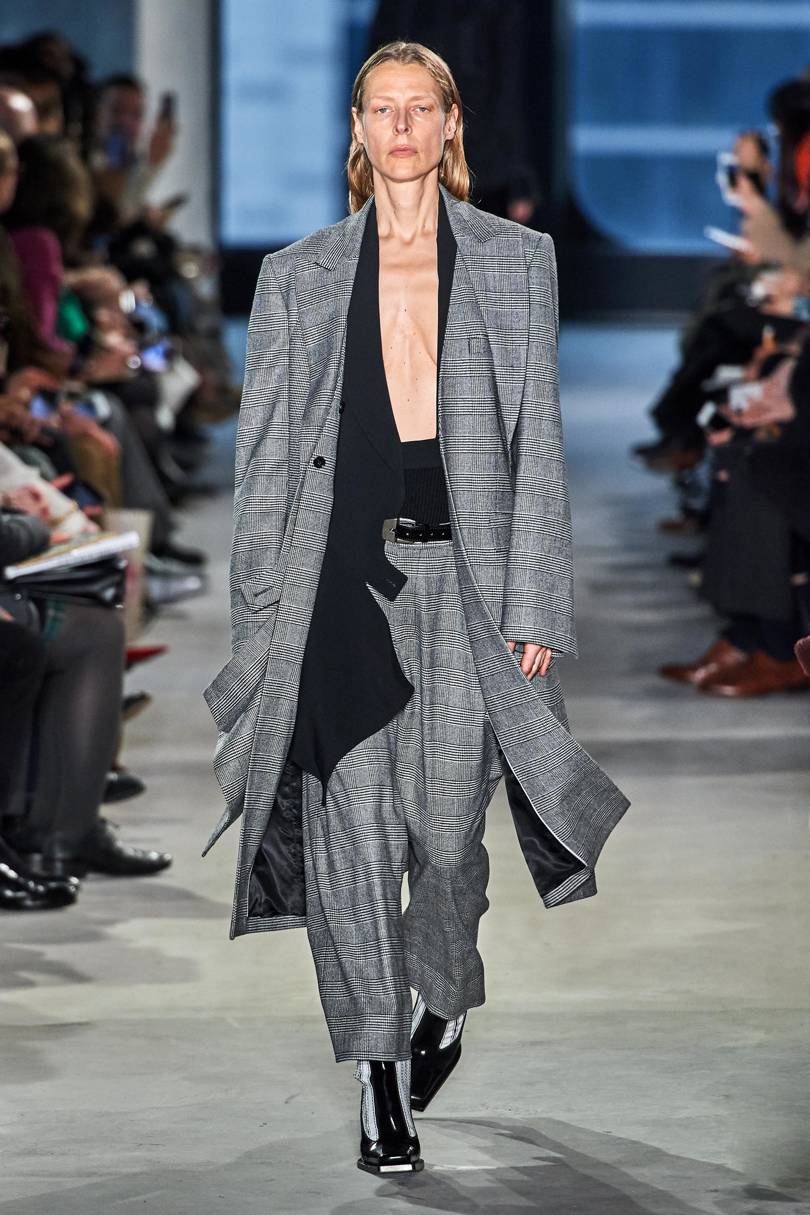 Proenza Schouler A/W19
GoRunway
All these materials were sliced away and presented as oversize tailoring, shown on what Hernandez called "non-binary" models, meaning fluid gender.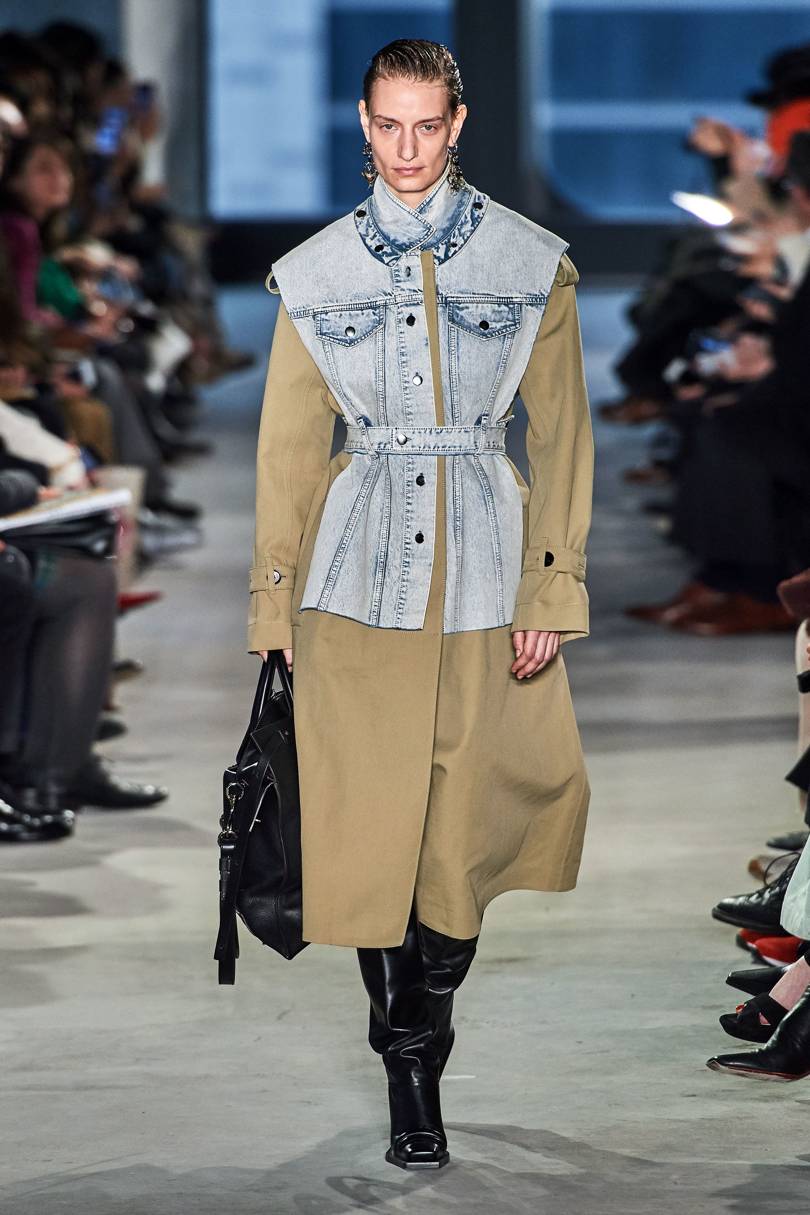 Proenza Schouler A/W19
GoRunway
It all seemed of the moment, but with nothing so new to say about fashion. Yet in unsteady times for retail, the collection might break down into solid offerings for women to buy - and to wear.
The Row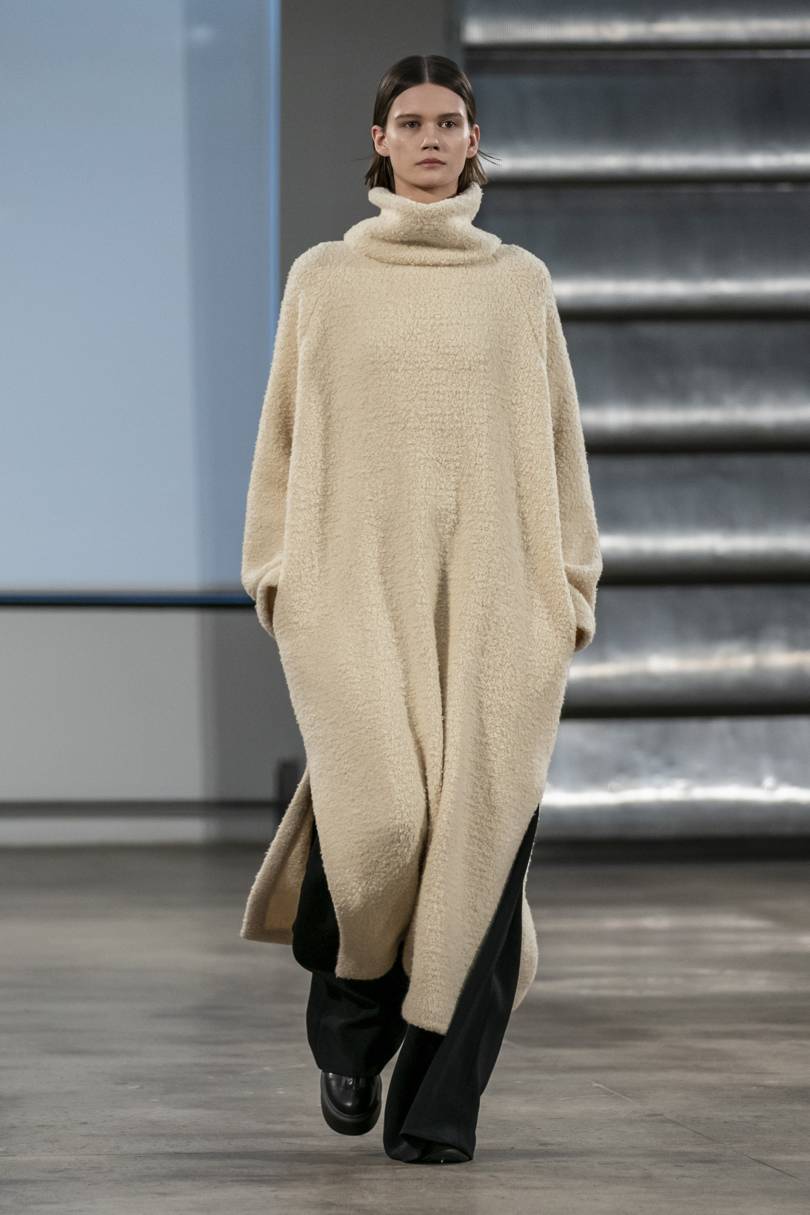 The Row A/W19
The Row
Concise, precise, yet also womanly - that is the definition of The Row, where designers Mary-Kate and Ashley Olsen continue to make precisely cut, unfussy clothes from a woman's point of view.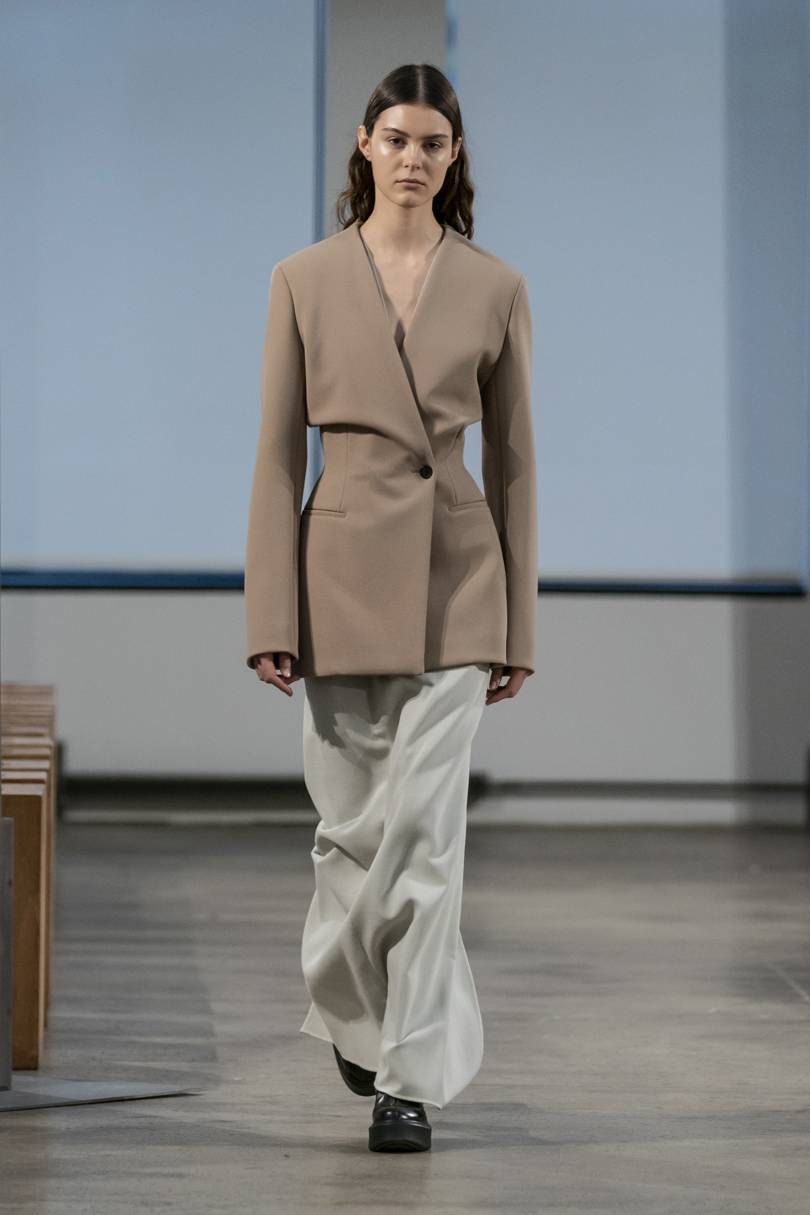 The Row A/W19
The Row
Tailoring was the leitmotif of this autumn/winter 2019 show with no-nonsense but graceful coats sweeping from shoulders to ankles. To take the loose elegance to a different look, a thigh-length tailored jacket was fitted firmly into the waist before spreading out gently at the hips and thighs.
This understanding of how their peers want to dress puts The Row into a woman-to-woman position which makes their followers acolytes. And no wonder - the fabrics are fine, the shapes are feminine, but never suggestive or vulgar.
The Row A/W19
The Row
And, above all, the collection looks like something to love and to last - a rare example of a fashion investment in these shop-and-buy times.
3.1 Phillip Lim
With so much focus on Hudson Yards creating a new slice of Manhattan, Phillip Lim's collection echoed the graphic new lines of New York City.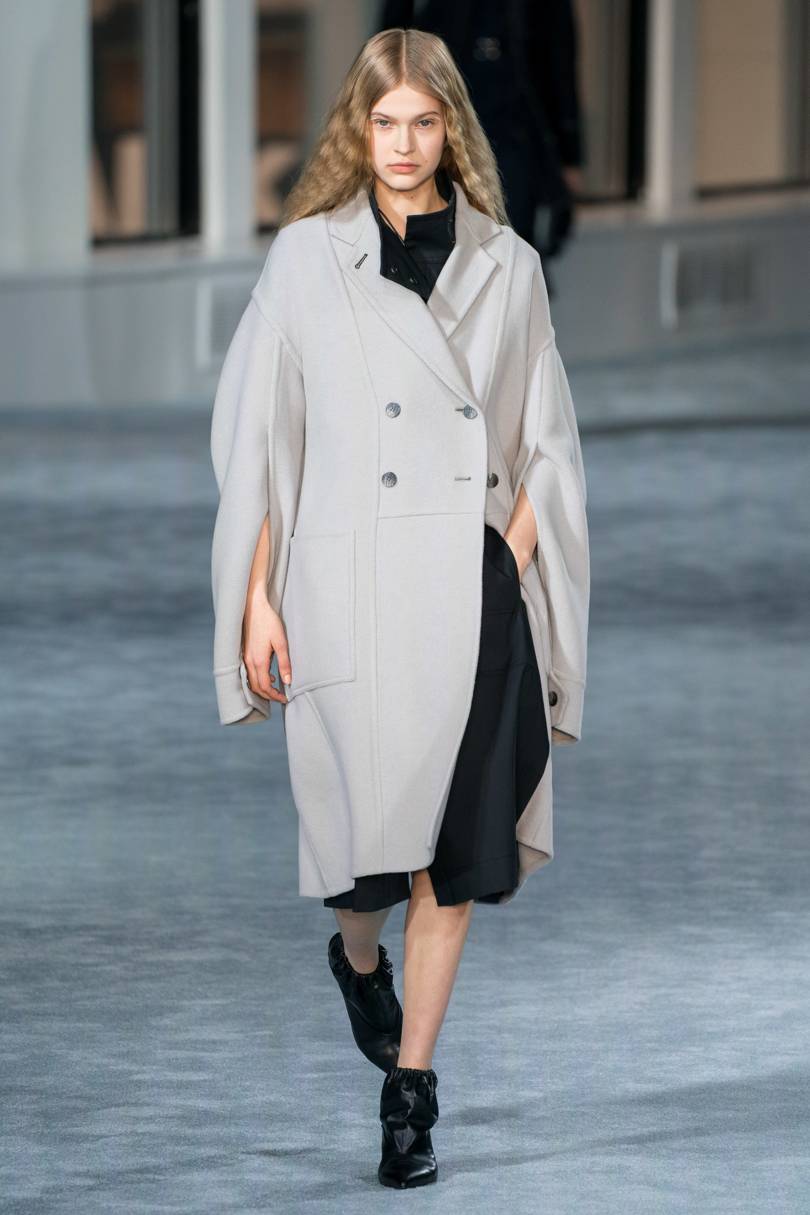 3.1 Phillip Lim A/W19
GoRunway
From the tailored coats that dominated the show, through to an urban palette of black, grey, beige and cream just touched with green, the designer was firmly placed in fashion's reality zone. Only a zebra pattern dress broke through the urban jungle as bootees stomped the runway.
3.1 Phillip Lim A/W19
GoRunway
In cut and shapes, the collection was faultless, a compact vision of what a modern woman needs. A "global" woman, wearing "elevated utility" as the designer himself defined jackets in wool denim or cocoon-shaped coats.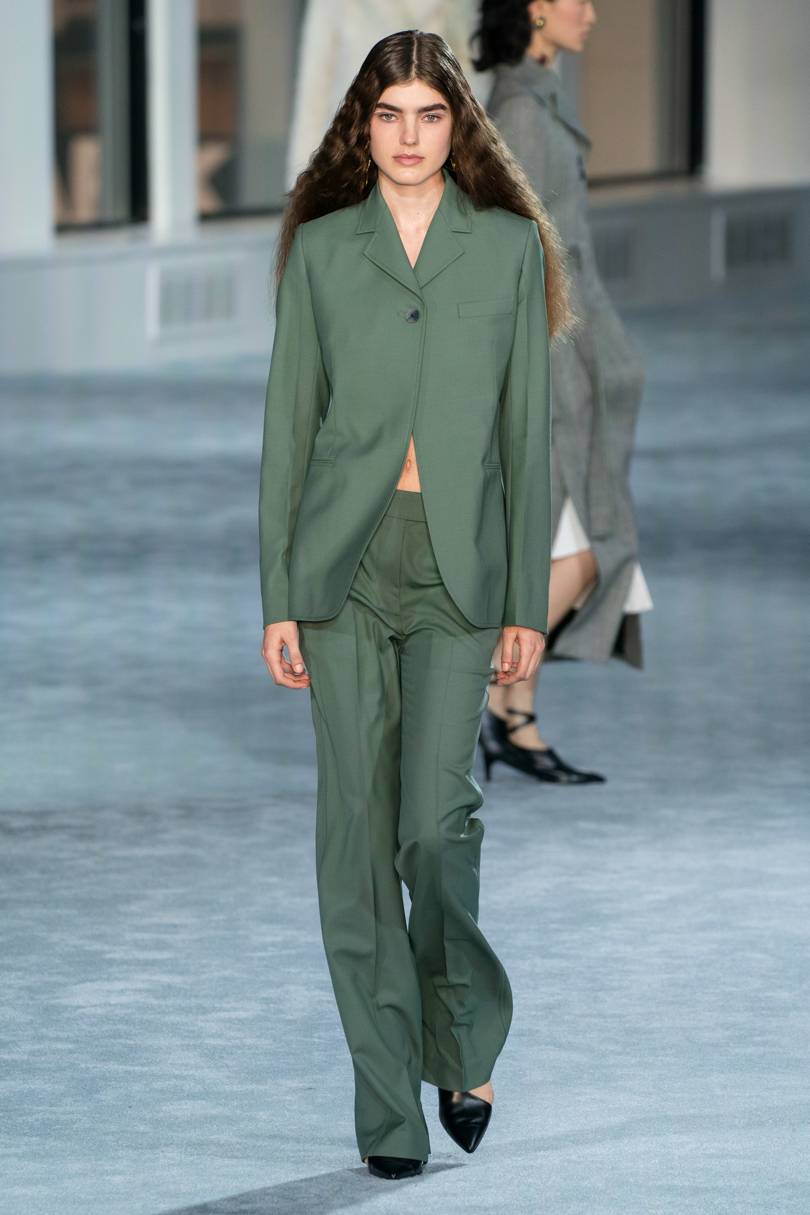 3.1 Phillip Lim
GoRunway
A designer on a mission to "make less, mean more" in his collections, Phillip Lim also praised "the human touch". And he proved that intelligent collaborations, such as his with Woolmark, the world authority on wool, can make a difference in an industry with a doubtful record on sustainability.
The 3.1 Phillip Lim brand has grown quietly into a powerhouse of both thoughtful fashion and the reality of modern clothing.

Dion Lee
Can you turn softness into structure? That was the question Dion Lee asked himself as he strove to incorporate two apparent opposites - sportswear and underwear.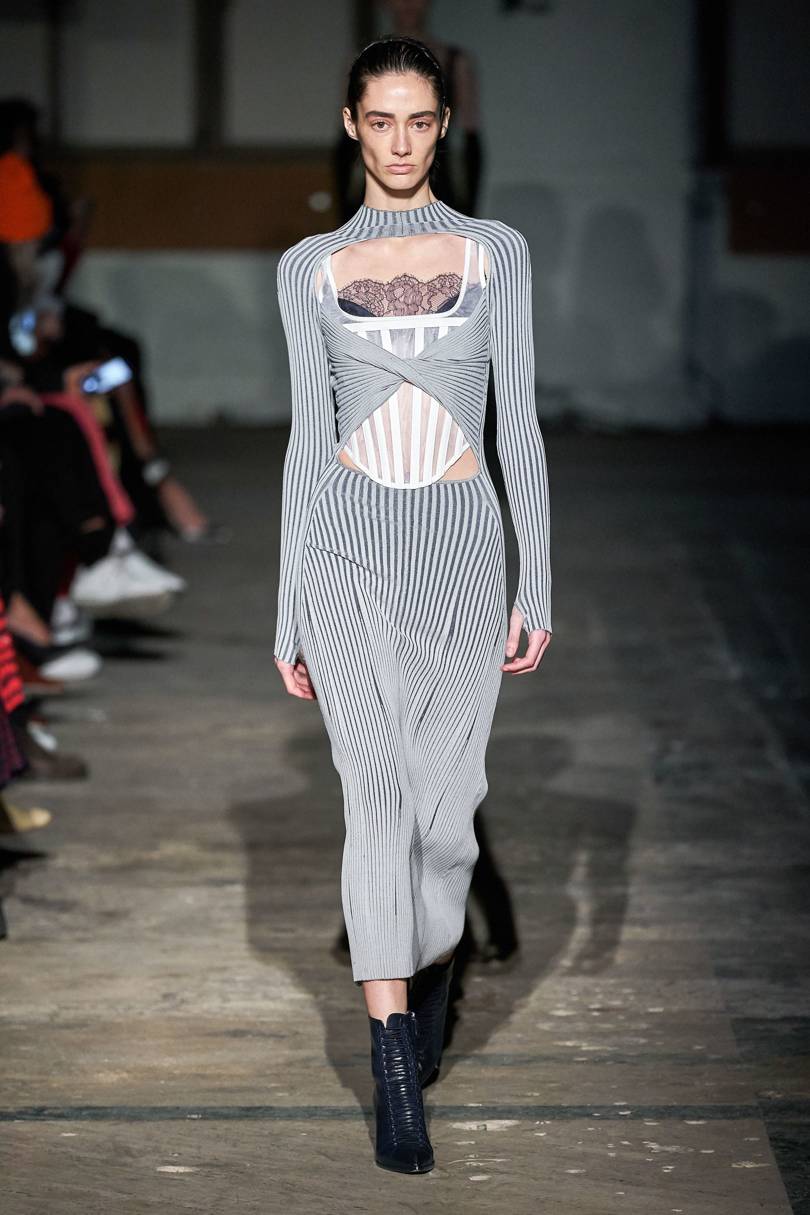 Dion Lee A/W19
GoRunway
That meant playing with corsetry - a familiar fashion undergarment for well over a century - but moving its position from the essence of femininity to genderless sportswear. By mixing go-to-work clothes - from the trouser suit that opened the show through to what looked like a workout top and baggy pants - the designer was mixing the forceful and the playful.
Underwear brought into the open air is nothing new in fashion. But the designer's mix of work and sports clothes seemed fresh. The brassiere effects were used in so many ways: an open-necked bodice, an arched corset with a fluff of marabou feathers, a stretchy striped dress opened at the neck and waist to reveal a lacy undergarment.
Dion Lee A/W19
GoRunway
Taking a glancing and original look at fashion staples and pairing them with the current gender fluidity put the Australian designer in pole position.
转载声明
本内容系VOGUE时尚网原创或经官方授权编译转载,严禁以任何形式或方法转载或使用,违者追究法律责任。
将本文分享到
你可能还会喜欢
更多相关网站内容